Blepharoplasty
Also known as blepharoplasty, eyelid surgery improves the appearance of the upper eyelids, lower eyelids, or both, and gives a rejuvenated appearance to the surrounding area of your eyes, making you look more rested and alert.
Consultation with Dr Philip Fleming is the best way to determine how eyelid surgery can help you achieve your personal goals.  Dr Fleming is certified by the American Board of Plastic Surgery, Inc and he has more than 25 years of experience in performing eyelid surgery.  The following is an overview of eyelid procedures. 
Procedural steps
What happens during eyelid surgery?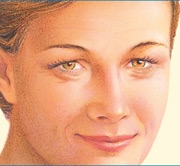 Step 1 – Anesthesia
Medications are administered for your comfort during the surgical procedure. The choices include intravenous sedation or general anesthesia. Your doctor will recommend the best choice for you.
Step 2 – The incision
The incision lines for eyelid surgery are designed for scars to be well concealed within the natural structures of the eyelid region.
Droopy conditions of the upper eyelid can be corrected through an incision within the natural crease of the upper eyelid allowing repositioning of fat deposits, tightening of muscles and tissue, and/or removal of excess skin.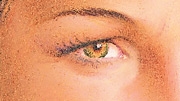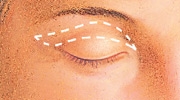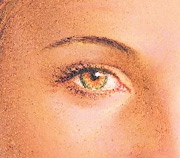 Conditions of the lower eyelid may be corrected with an incision just below the lower lash line. Through this incision, excess skin in the lower eyelids is removed.
A transconjunctival incision, one hidden inside the lower eyelid, is an alternate technique to correct lower eyelid conditions and redistribute or remove excess fat.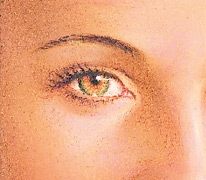 Step 3 – Closing the incisions
Eyelid incisions typically are closed with:
Removable or absorbable sutures
Skin adhesives
Surgical tape
Your surgeon may use a laser chemical peel to erase dark discoloration of the lower eyelids.
Step 4 – See the results
The results of eyelid surgery will appear gradually as swelling and bruising subside to reveal a smooth, better-defined eyelid and surrounding region, and an alert and rejuvenated appearance.